*FREE INITIAL CONSULTATION UP TO 1 HOUR, IN PERSON OR VIA ZOOM.*
*FREE INITIAL CONSULTATION UP TO 1 HOUR, IN PERSON OR VIA ZOOM.*
Website Development, Design & Support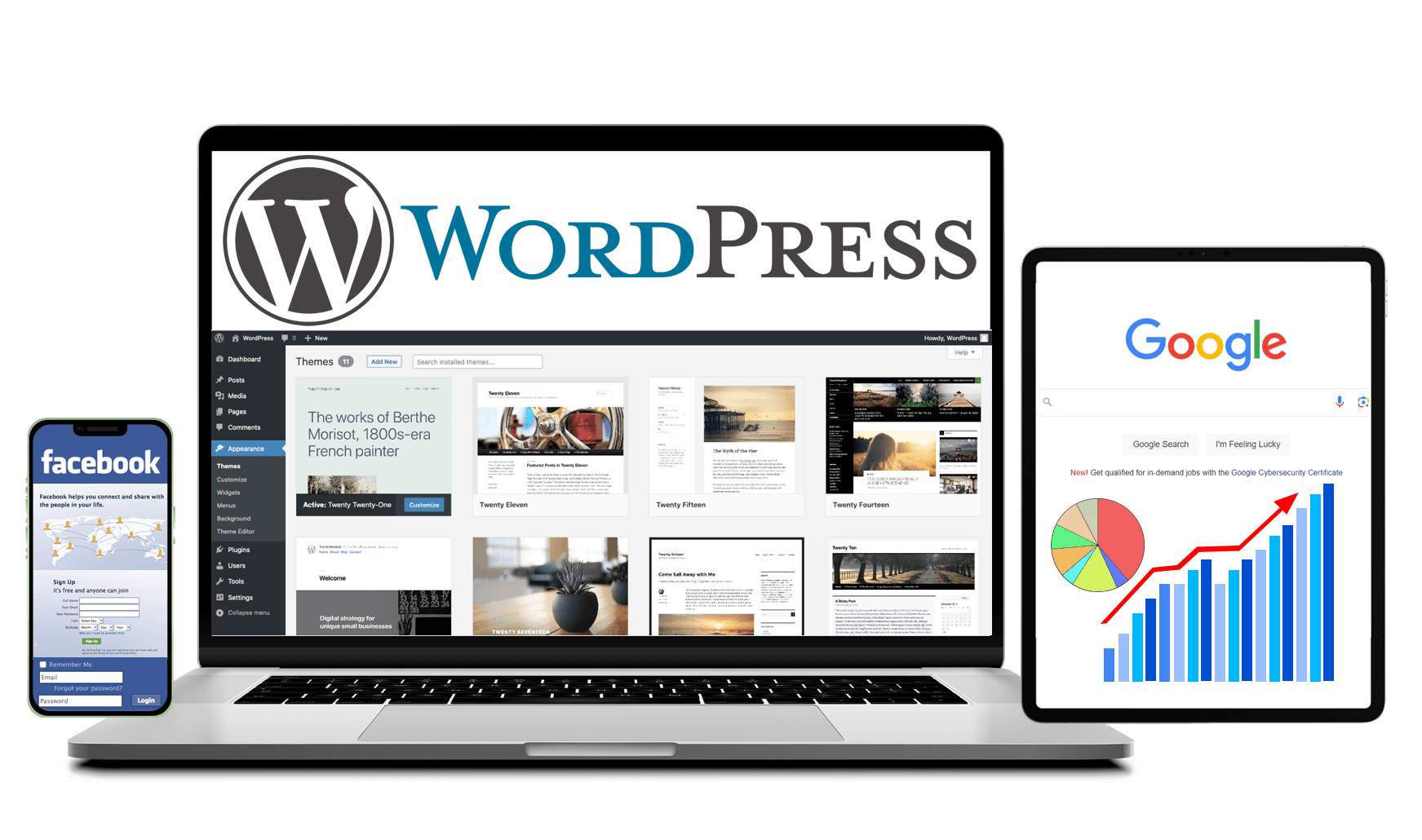 Website Hosting And Server Maintenance

Search Engine Optimization

Graphic Design And Logos Design

Social Marketing Development

Content Development

Consultation

WordPress And Social Marketing Training Support
We Design, Build And Maintain Websites Of All Kinds.
If you're looking for something simple to act as an online kiosk to introduce people to your business, we can do that. If you want a comprehensive online presence to be your official online voice, we can do that. If you want to list vacation properties for rent or sale, we can do that. If you want to list real estate properties, we can do that. If you have ambitions for an e-commerce enterprise, a church congregation, a restaurant, a contracting service or something like it, we can do that, too!
We are experienced in many kinds of web development software:
Wix, Weebly, Godaddy Builder, WordPress, Square, ihomefinder, Boomtown, ReelGeeks, SpotON, MediaLifeline and more.
We Solve Problems Through Innovation
Let us help improve your business and reach more customers! Brainstorm Cafe's programs work to generate leads and grow your brand through consistent content management and distribution. We provide virtual online support to help you build your brand.
*FREE INITIAL CONSULTATION UP TO 1 HOUR, IN PERSON OR VIA ZOOM.*
*FREE INITIAL CONSULTATION UP TO 1 HOUR, IN PERSON OR VIA ZOOM.*